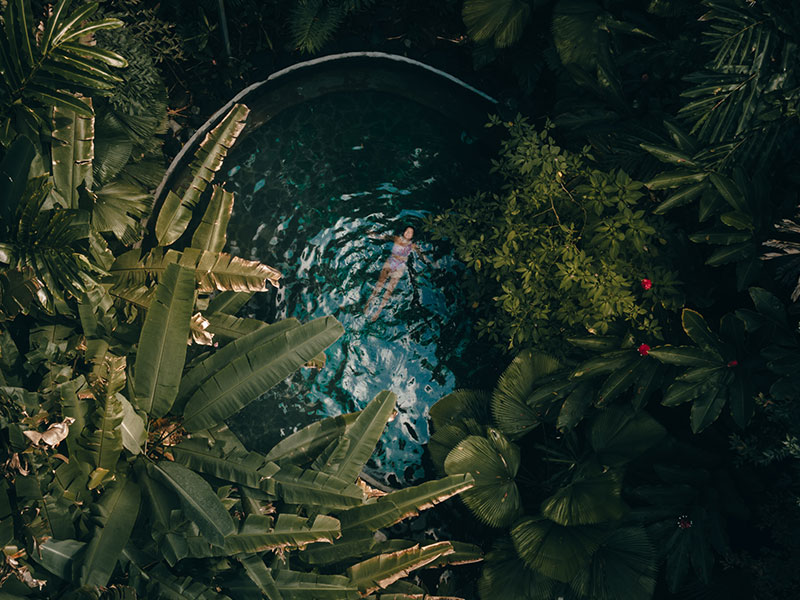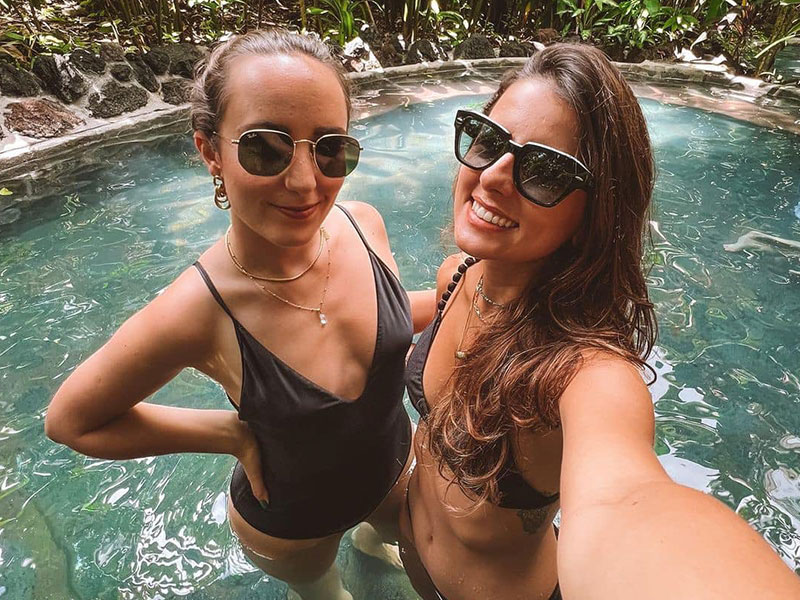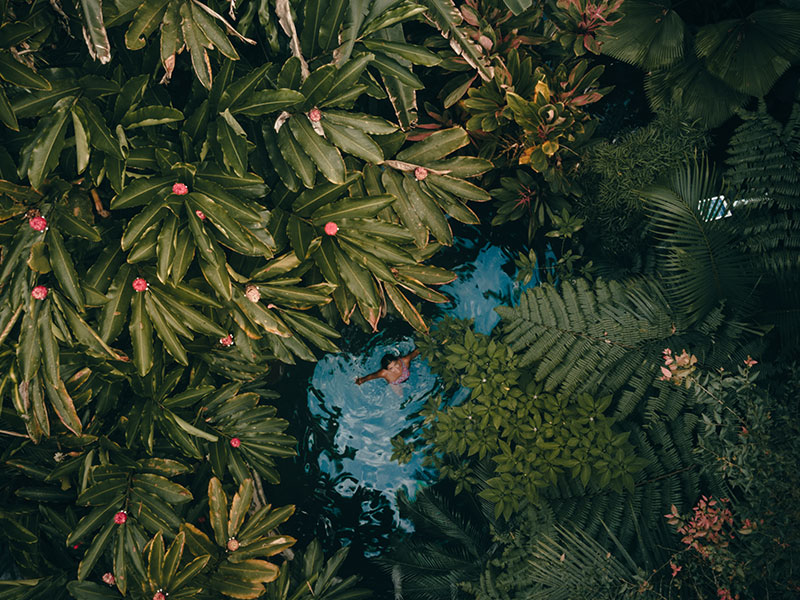 Enjoy the Thermal Mineral Pools
Swim, detox and renew at the Thermo-Minerals Pools. Relax with full-service at one of the three thermal pools, one swimming pool, the Rooftop jacuzzi, one sauna, and one kids pool. You will acquire all the chemical characteristics that will help improve your health.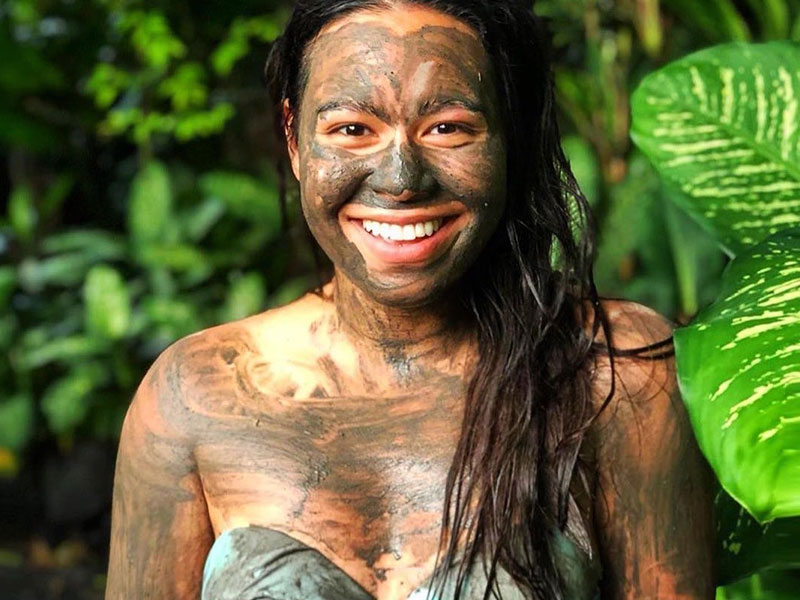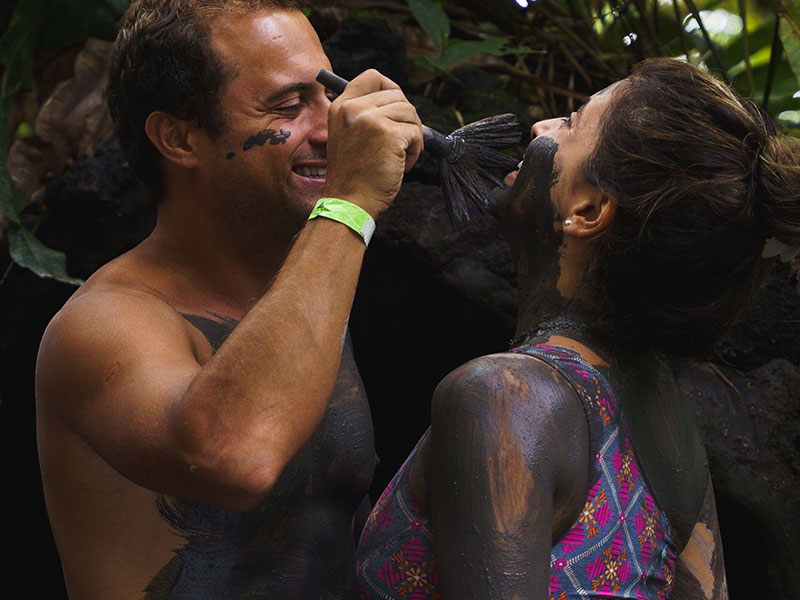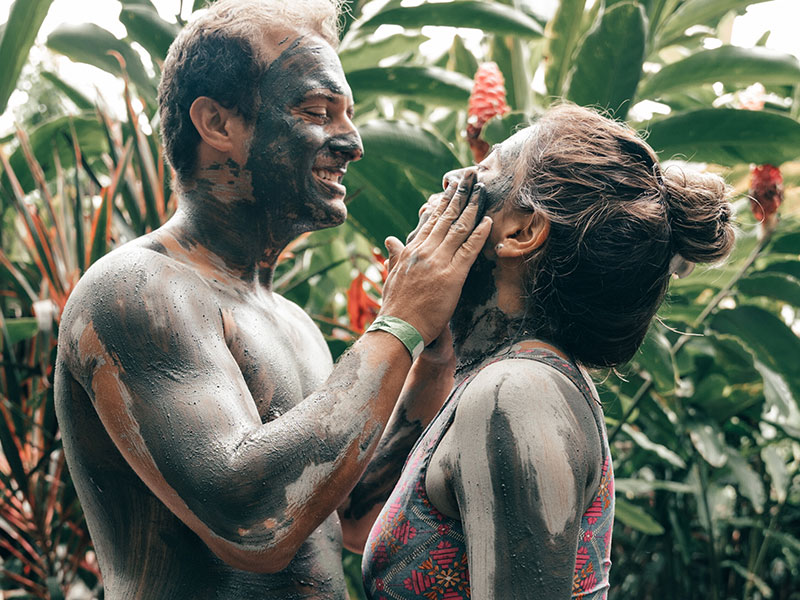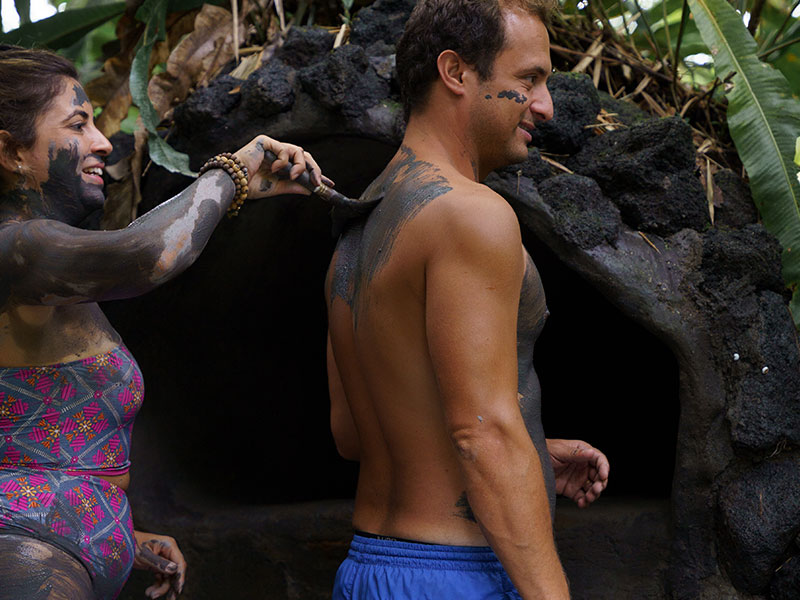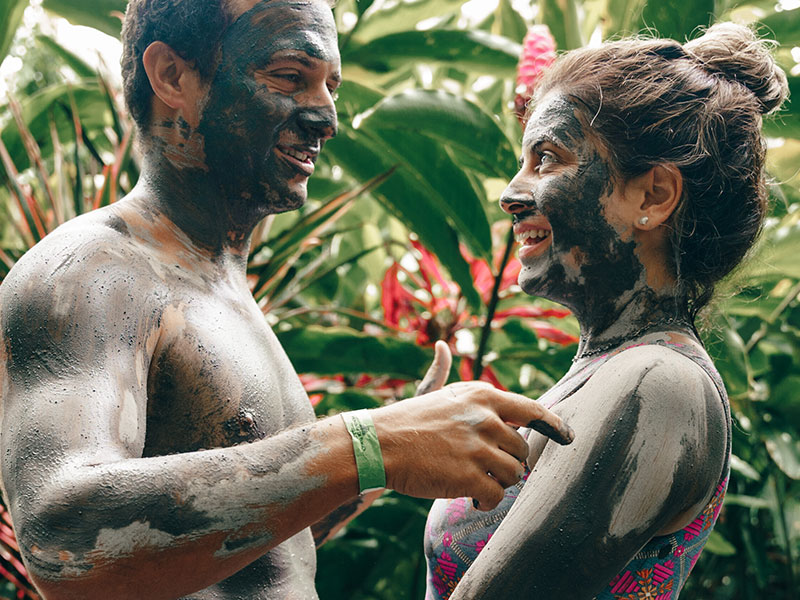 Volcanic Healing Mud Baths
Arenal Therapeutic Mud holds the absolute maximum content of Arenal Volcano Mud in its purest form. Enjoy the highly concentrated natural minerals with therapeutic properties with amazing benefits for your skin. Find it at the thermal pools.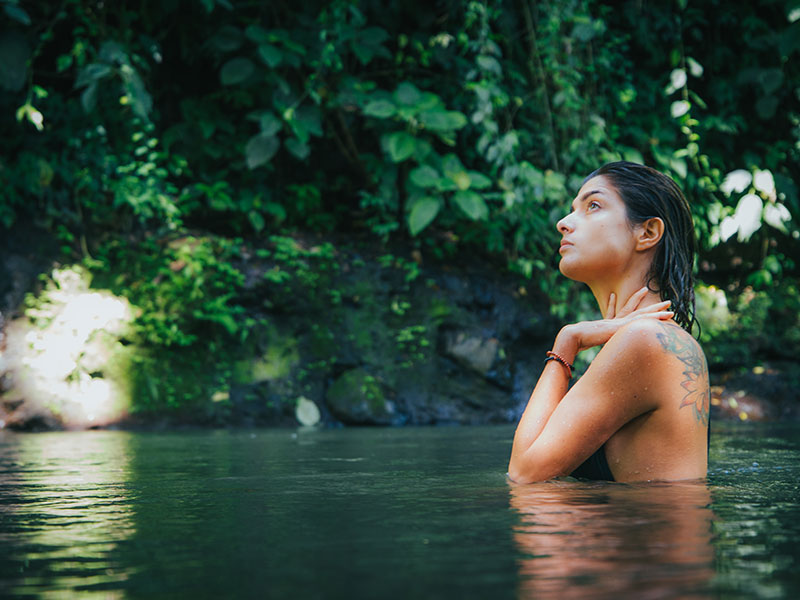 Go to nature to be soothed and healed. Walk along the rainforest and put your senses back in order. Enjoy our natural trails inside the canyon of the Arenal River.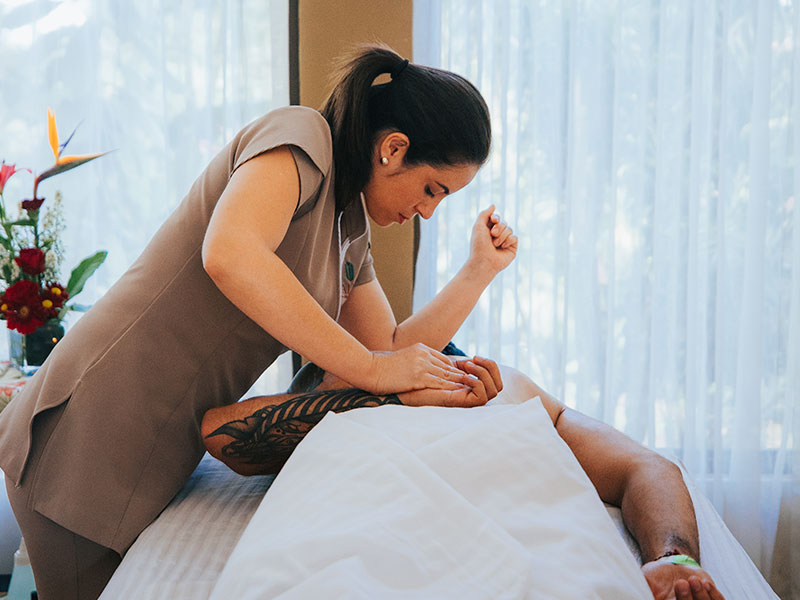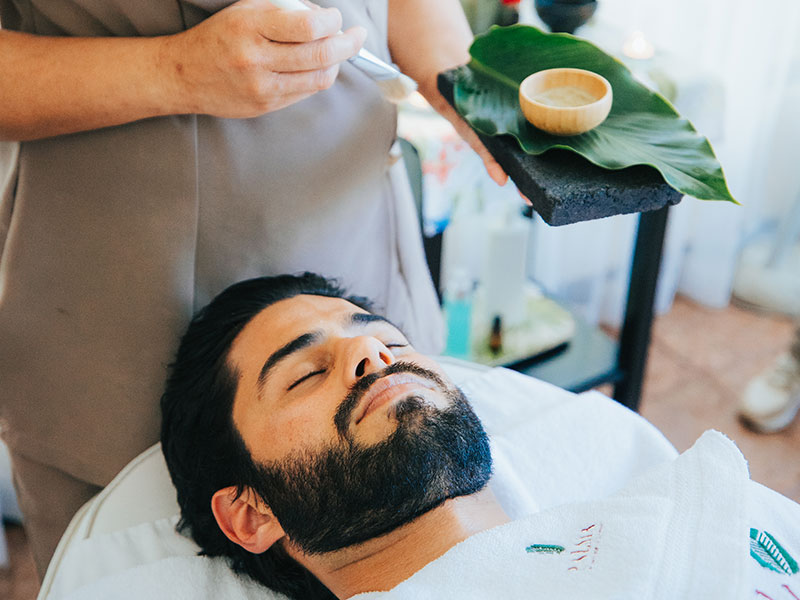 P'alma Mud SPA is the place where we pamper you with professional treatments and ancestral natural therapies that will help you relax and recharge your batteries. Undoubtedly, taking time to relax is essential for good physical, mental and spiritual health.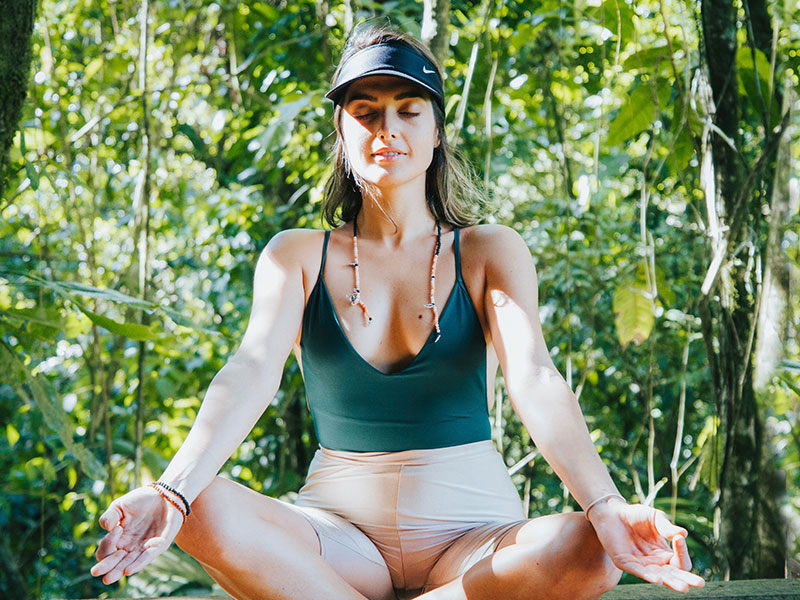 Ask about this special therapy that takes place in the middle of the rain forest. You will be assisted by a spiritual guide of the Maleku tribe. This natural therapy will give great benefits to your mental state. Subject to availability.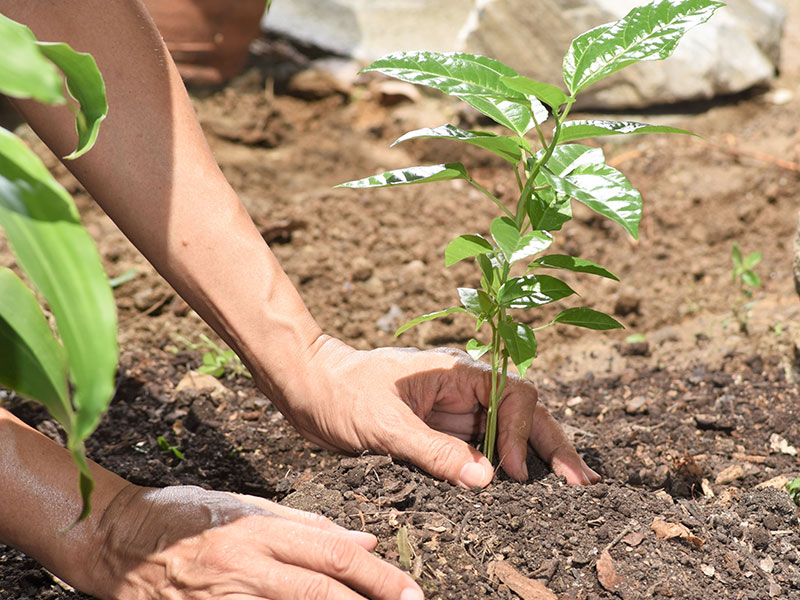 A great green resolution on your next vacation. Planting trees is one of the most rewarding activities. Have fun in this exciting activity while doing something good for our planet. Each purchase comes with a personalized certificate. Ask for more information at the Front Desk. This activity has an extra cost.
Complementary Experiences Within the Hotel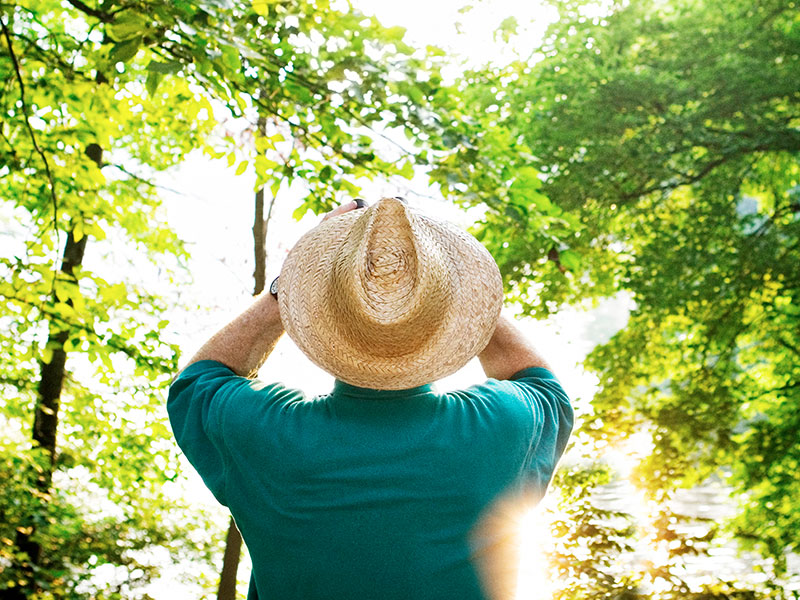 Early Birdwatching Hiking Tour
Recharge and connect with nature. For ornithological beginners or experienced birders.
You may begin your mornings by visiting the naturalist trails on property. During this you can expect to see several bird species, monkeys, sloths. Inhale peace, exhale toxins!
Schedule: 06:00 am Visiting time: approximately 1 hour and a half. Includes: Guide. What to bring: Hiking shoes, extra cloths, camera, repellent.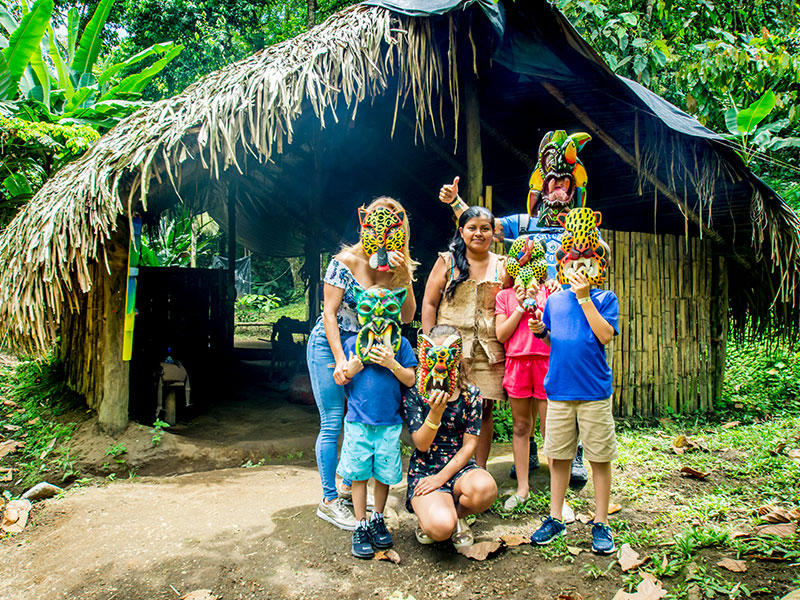 A Cultural heritage rescue project. Meet a fascinating Costa Rican ancestral culture and make new native friends. The colorful village of Villa Maleku says "capi capi" and welcomes you to this amazing experience full of nature, authentic culture, ancestral arts and rituals.
Supporting and buying their handcrafts you will help 12 families living in the poverty line.
Schedule: Guided experience: everyday 8:00am Auto-guided: From 8:00 am to 3:00 pm Visiting time: approximately 1 hour and a half.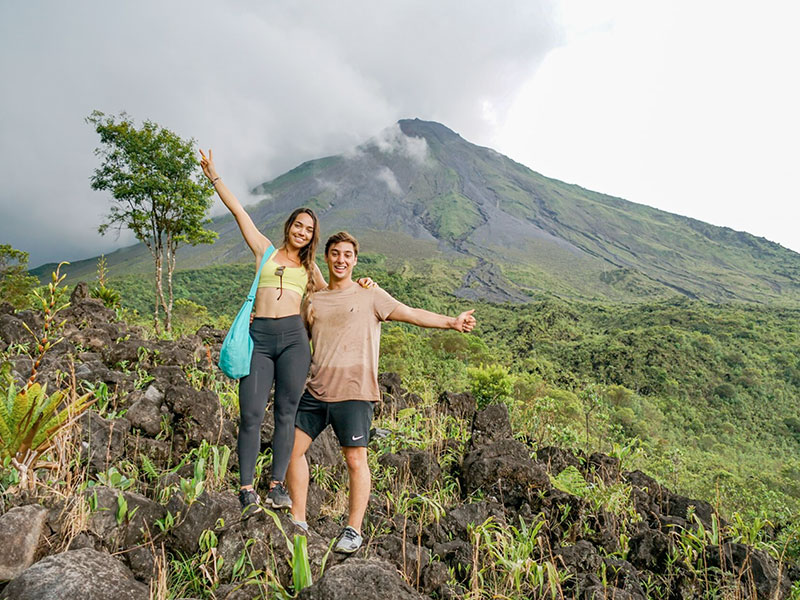 Experience your combination of unique eco adventure tours in the middle of the rainforest.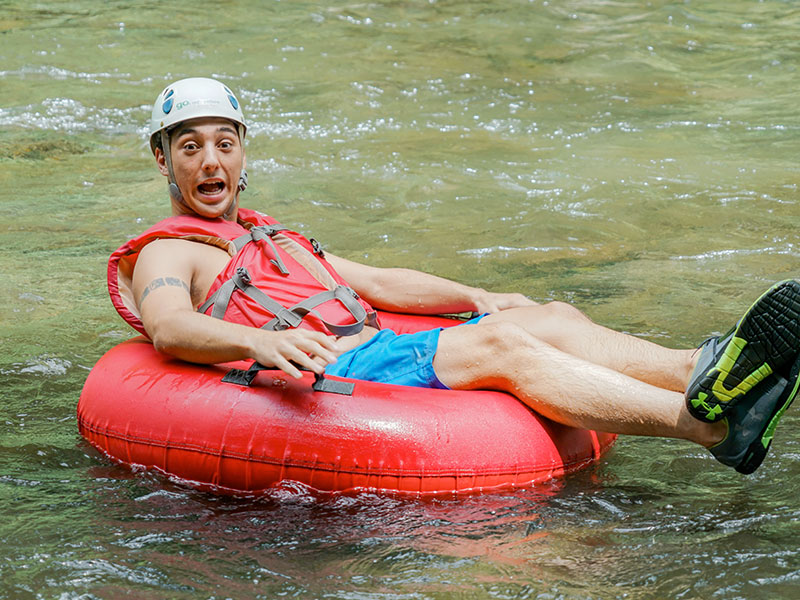 White-water & a lot of wildlife. Navigate your adventure with your own tube rafting 2km along the canyon of the Arenal River. It will be surrounded by extraordinary vegetation, rock formations, caves and small waterfalls where you can get wet.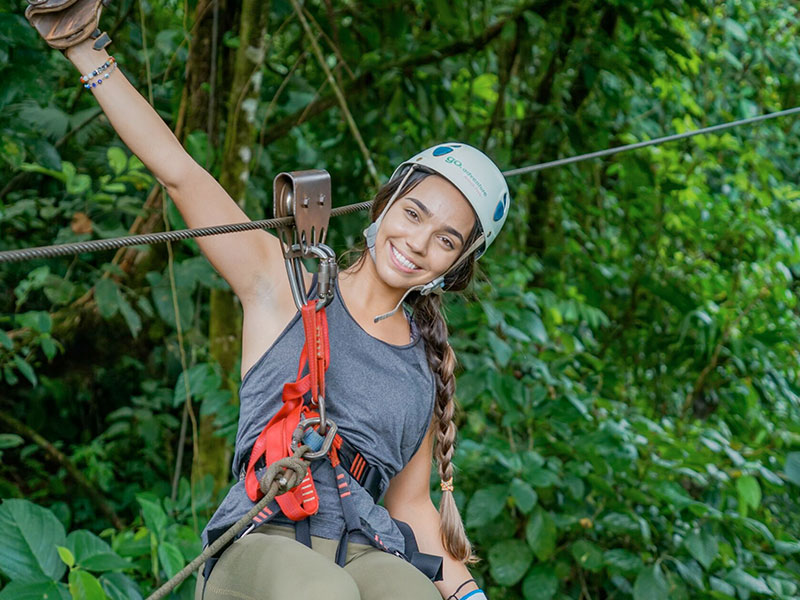 Canopy Tour Rappel Pure Adrenaline Adventure
Feel the adrenaline sliding at 30 Km/h over the tropical tree tops to finish descending 30 meters of rock with lots of fun. 9 different cables passing 13 platforms awaits! You would see monkeys, birds, butterflies and frogs.
Optional: Combine with the horseback ride tour.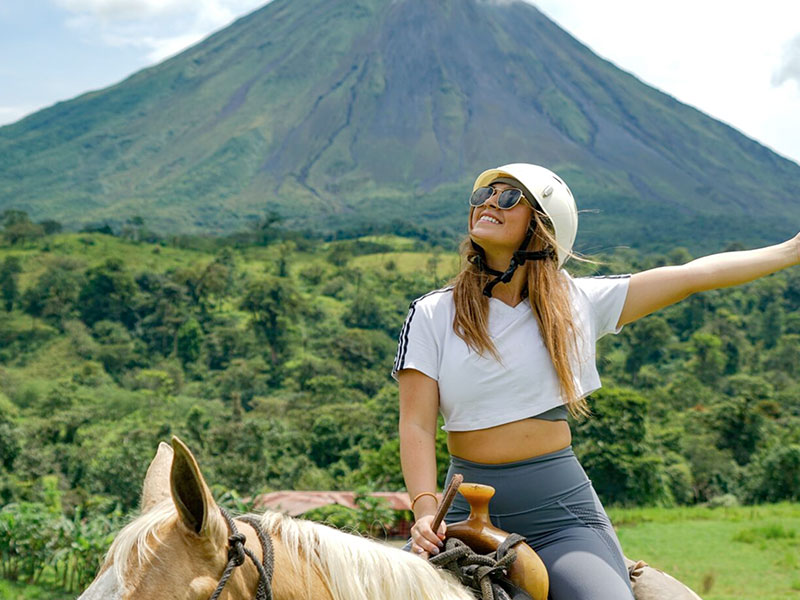 An unforgettable adventure where on entering the river the water level increases making the ride even more exciting. But don't worry your horse is equipped with special float that does not affect the operation of the engine. Recommended for children and amateur riders.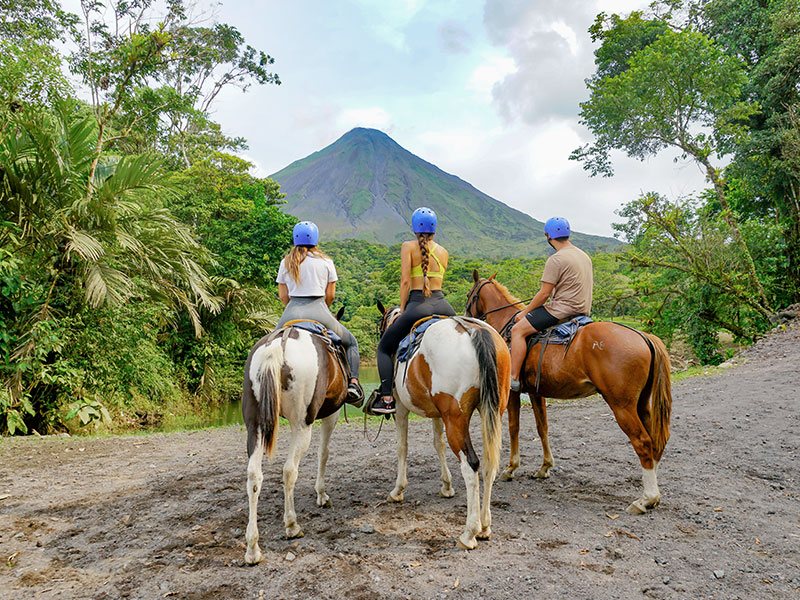 Horse Back Riding to Arenal Volcano
Ride with well trained horses through the jungle across a natural volcanic lake and enjoy spectacular views of the volcano.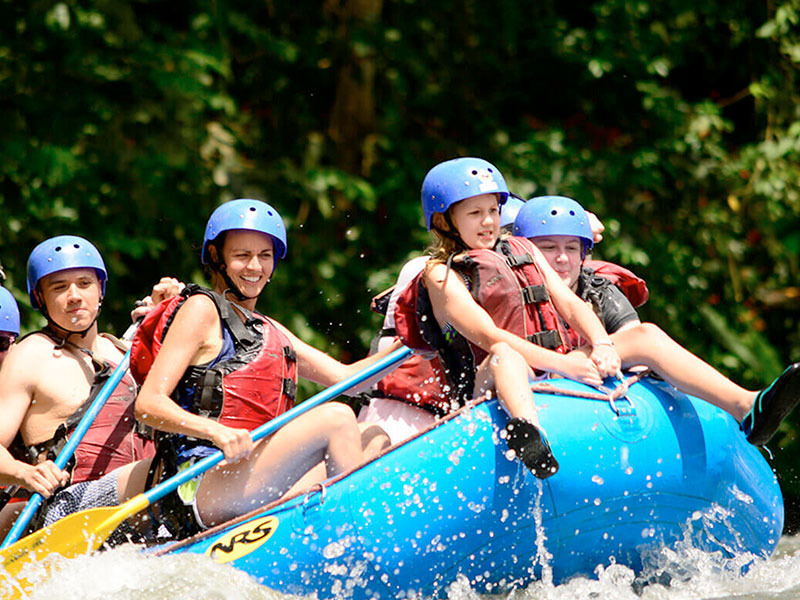 Rafting Balsa River or Sarapiquí River
A lot of fun! Enjoy both exotic rivers and canyons with more than 20 continuous adrenaline rush, nature and fun. Select your favorite adventure. Balsa River 2-3 class and Sarapiquí River 3-4 Class.
Are you ready to live your best adventure? Release tension!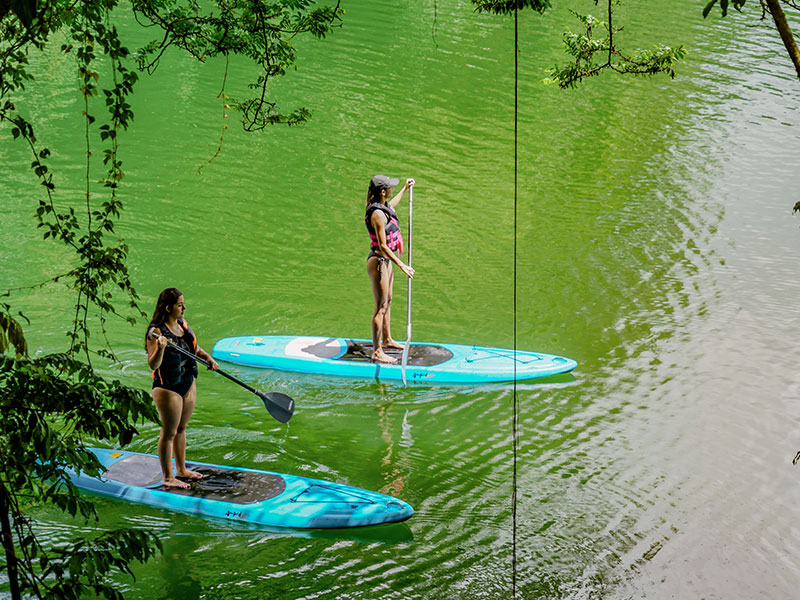 Kayak or Paddle Board on the Arenal Lake.
Let's do it! Kayak or Paddle the Arenal Lake with majestic volcano views. Ask for the hiking combination for the nature lovers.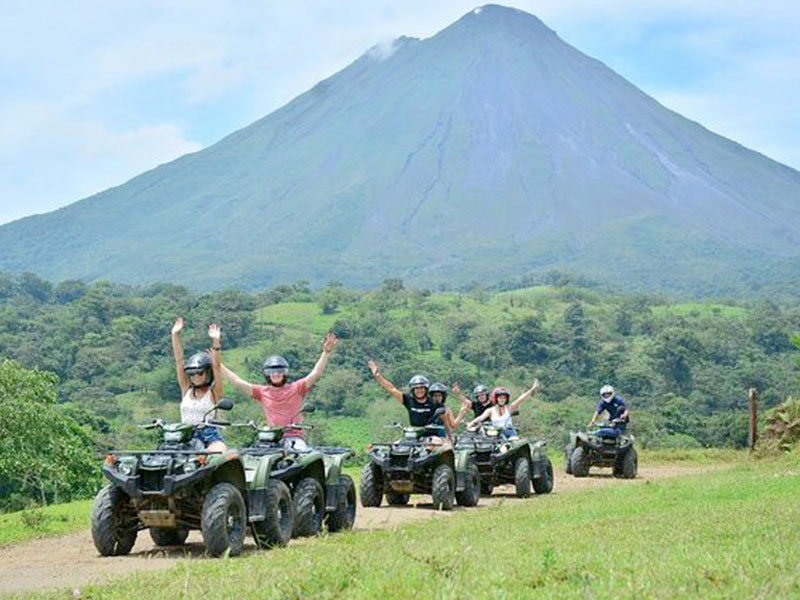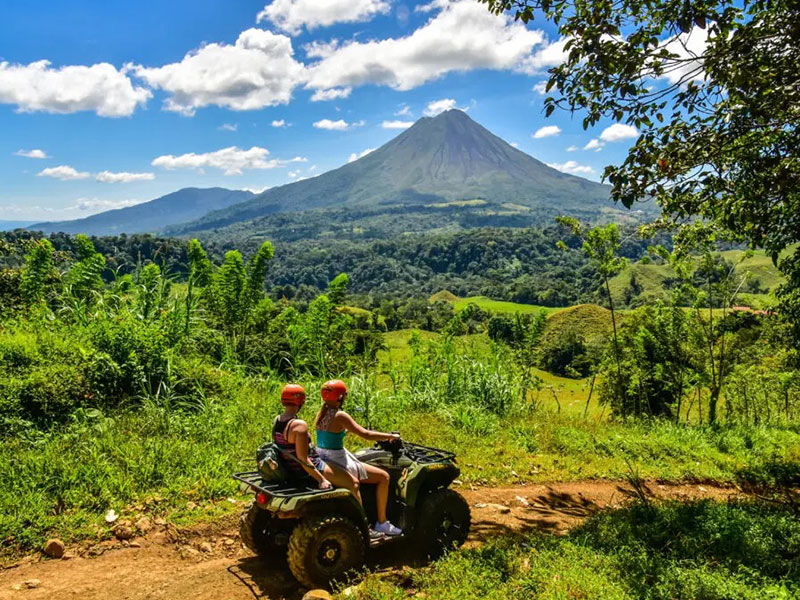 Feel the adrenaline as you discover 4×4 roads visiting La Fortuna waterfall and surroundings. Bilingual guide and full ATV equipped are included.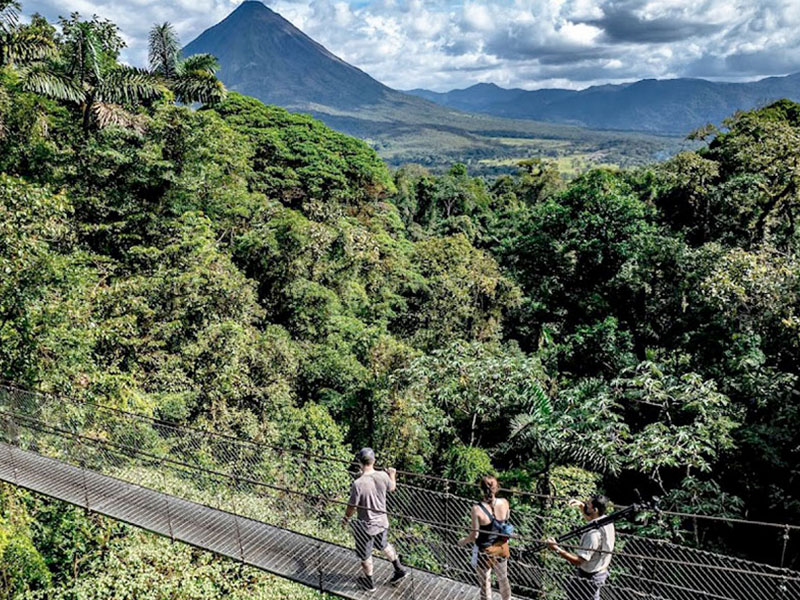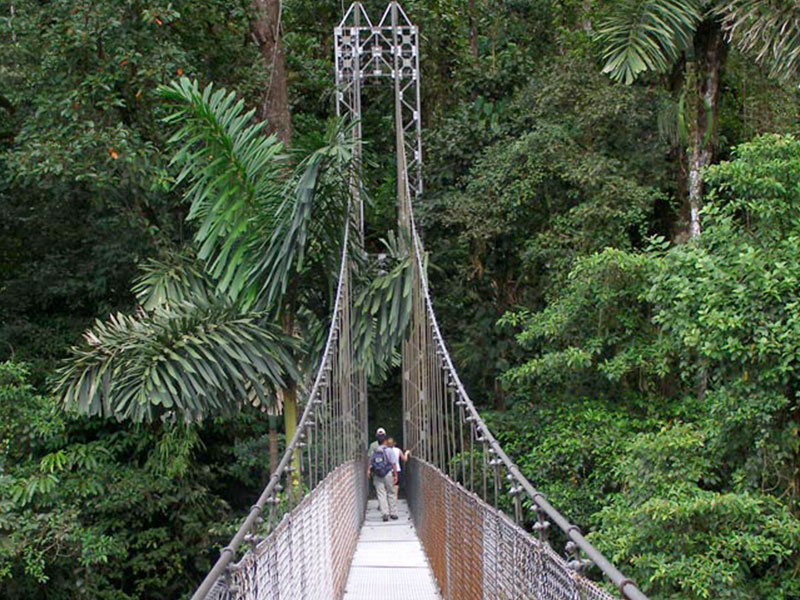 Arenal Volcano Hanging Bridges
Explore the rainforest by walking on aerial bridges that will allow you to admire the great diversity of flora and fauna of the tropical forest ant the imposing beauty of the Arenal Volcano from another angle. Naturalist guide, water and transport.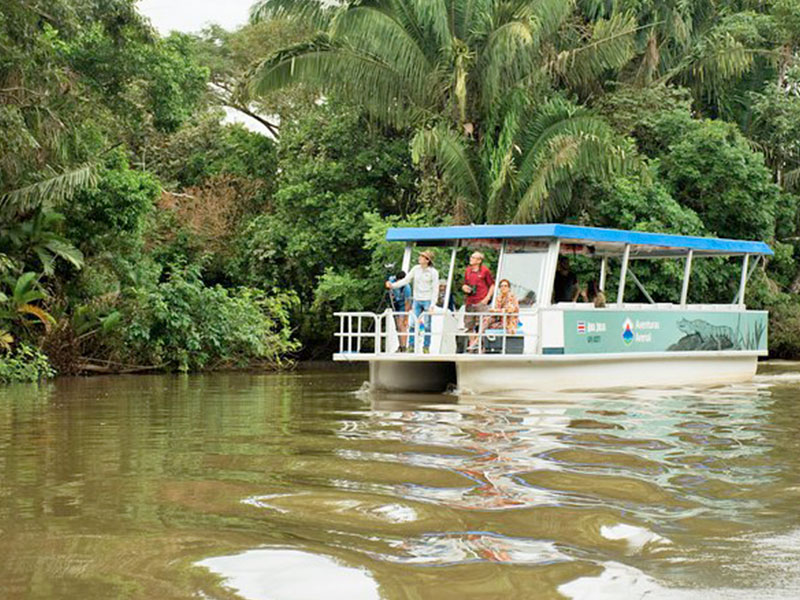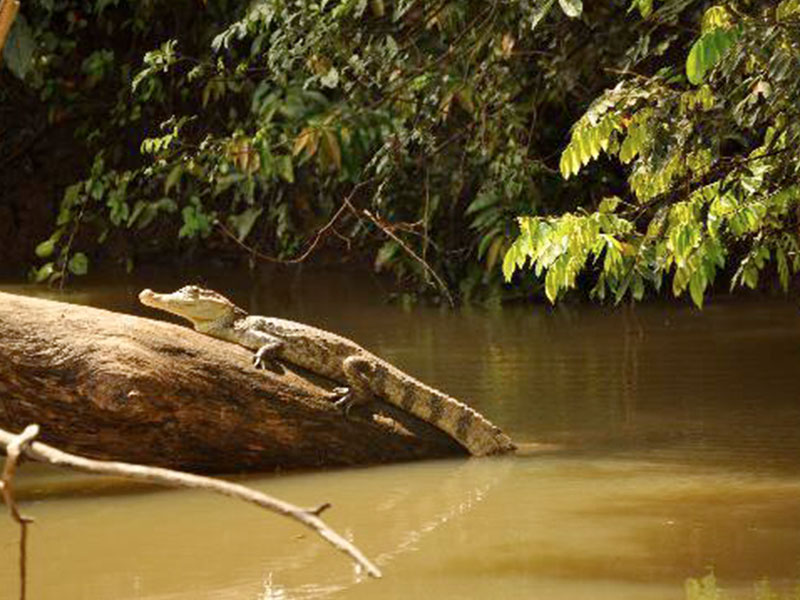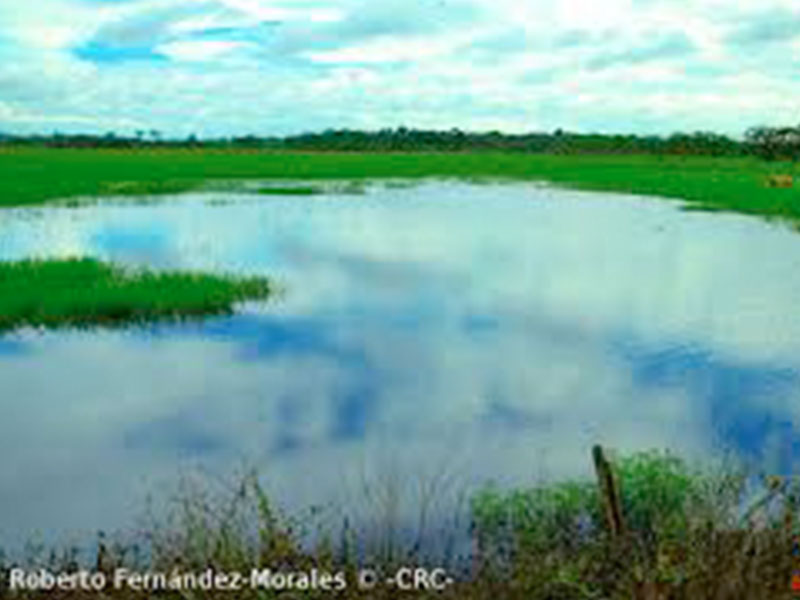 Caño Negro National Wildlife Refuge
Enjoy a boat trip through the Caño Negro River, one of the richest places on the continent for birdwatching. Caño Negro is internationally recognized as a Ramsar site. You would see caymans, monkeys and iguanas.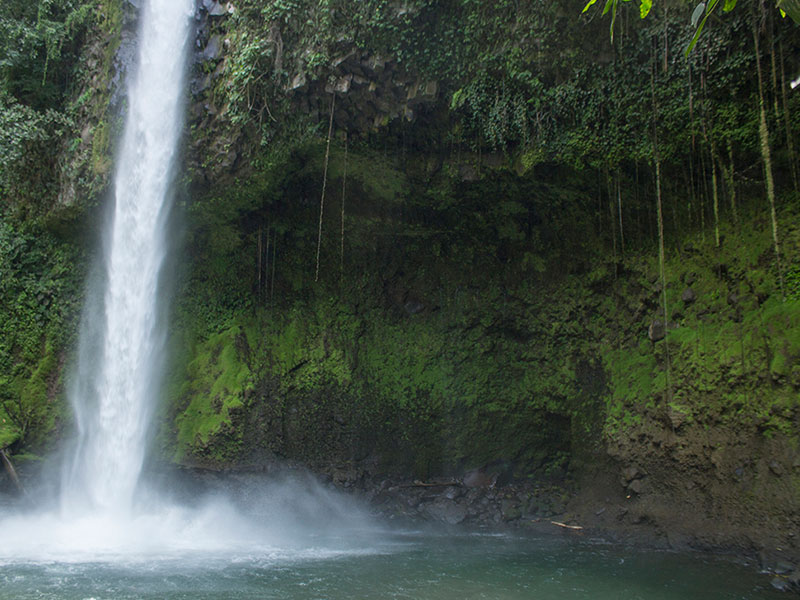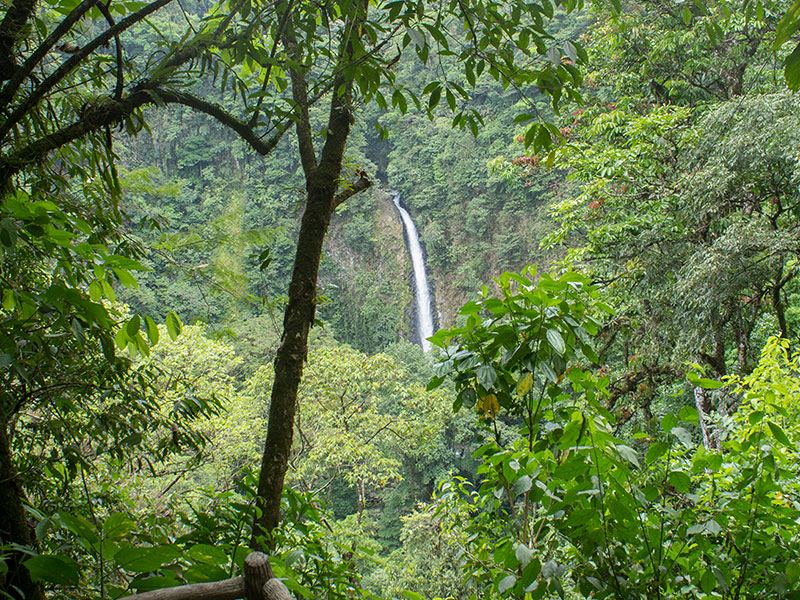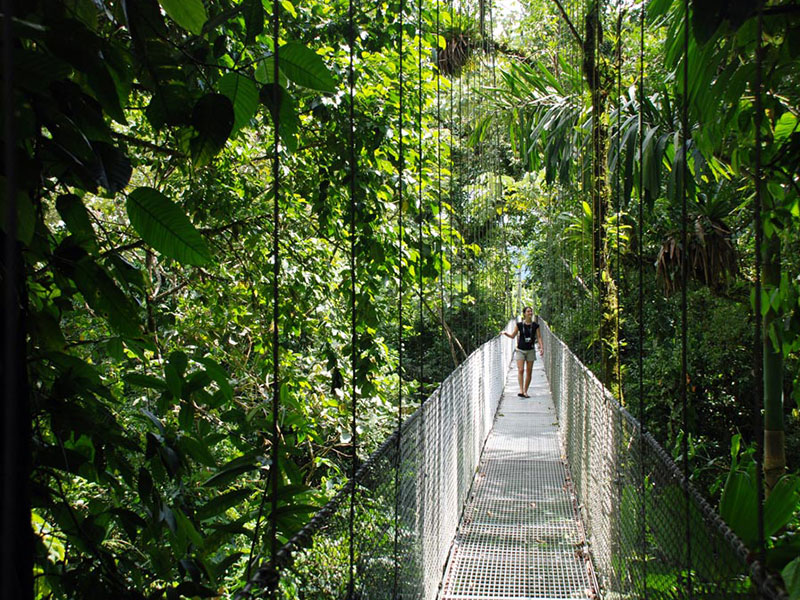 Combo Tour: Arenal 4 Highlights Attractions
Enjoy the most famous attractions in La Fortuna. 2 hikes (hanging Bridges and Arenal Volcano) + explore La Fortuna Waterfall and choose your favorite hot spring resort. Lunch and dinner included.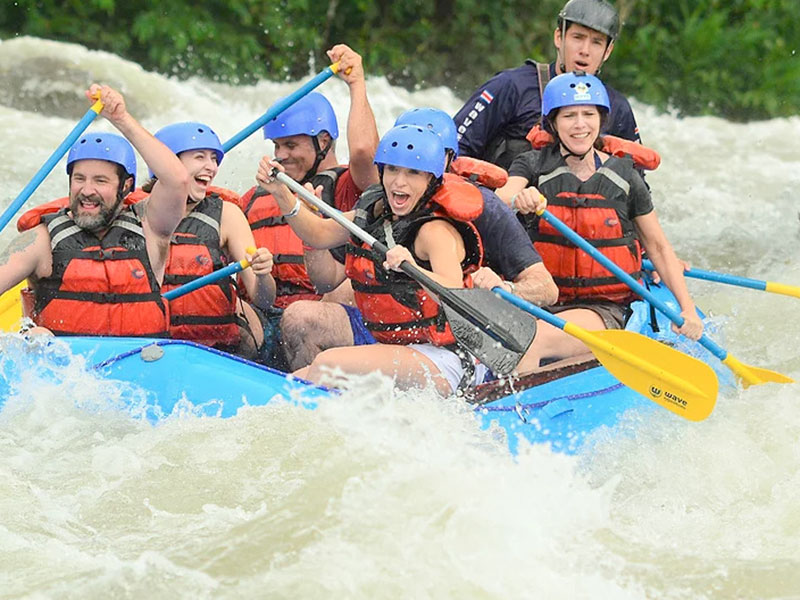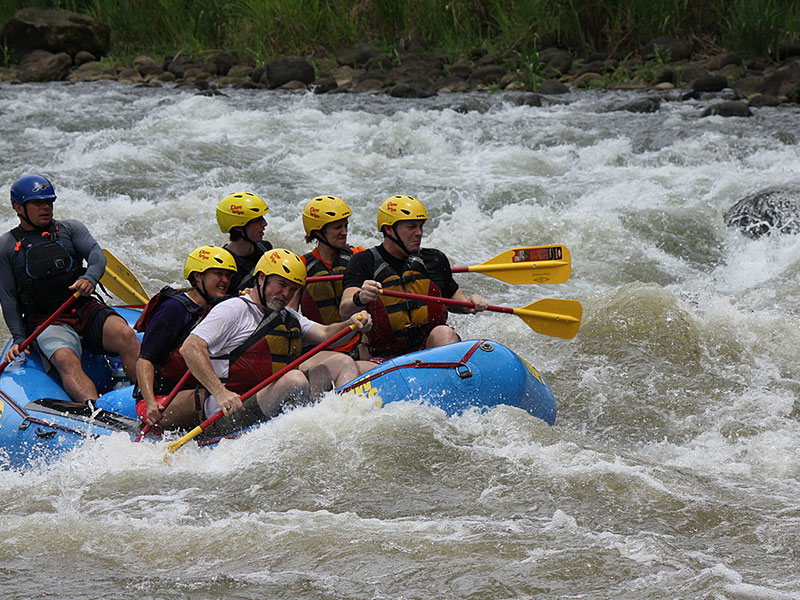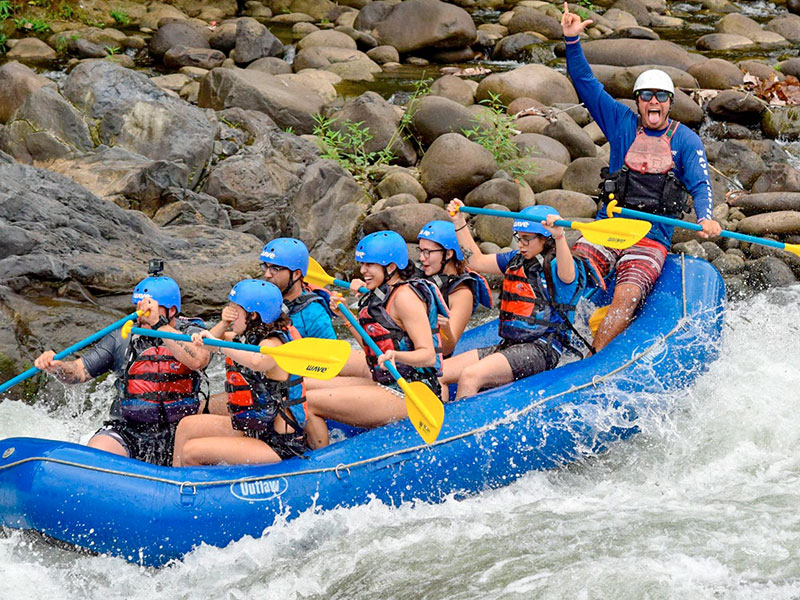 Rafting Balsa River or Sarapiquí River
A lot of fun! Enjoy both exotic rivers and canyons with more than 20 continuous adrenaline rush, nature and fun. Select your favorite adventure. Balsa River 2-3 class y Sarapiquí River 3-4 Class.